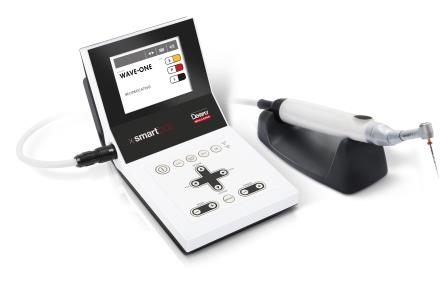 At Westlake Hills Dentistry we take pride in the level of care we give our patients. Our entire staff is dedicated to further education and the use of the cutting edge dental technology. One of the latest innovations in dentistry is the Wave One Reciprocating Endodontic File by Dentsply. The Wave One is a way for the doctor to make precise drills and perform a root canal quickly and efficiently.
What sets the Wave One apart from traditional methods of performing a root canal is the control it gives the doctor. With the rotary based endodontic system, the Wave One helps the doctor determine the most beneficial drill for each tooth. Once the path is confirmed the doctor applies pressure and the Wave One makes the drills precisely and easily. The Wave One instrument is strong and able to perform in even the most curved canal. This means less time and effort translating into less chair time for our patients.
Advantages of the
Wave One Reciprocating Endodontic File
The Wave One Reciprocating Endodontic File gives your doctor unprecedented control when drilling a root canal. This control means the doctor can make precise drills in even the most curved and narrow canals. Since the global shaping time is decreased, the doctor has more time to concentrate on cleaning the canal making the Wave One Reciprocating Endodontic File more efficient, and means less chair time for you. Since a new file is used for each procedure, there is no chance of cross-contamination since the tools are one use only. The files are strong and durable made out of the highest quality materials and give your doctor a balanced feel and performance. Reviews of the Wave One technology have been very positive in the dental community.
Call or contact Westlake Hills Dentistry and ask about the new Wave One Reciprocating Endodontic File. We look forward to hearing from you very soon.
Monday:

7:00 AM — 3:00 PM

Tuesday:

7:00 AM — 3:00 PM

Wednesday:

10:00 AM — 6:00 PM

Thursday:

7:00 AM — 3:00 PM

Friday:

Closed

Saturday:

Closed

Sunday:

Closed