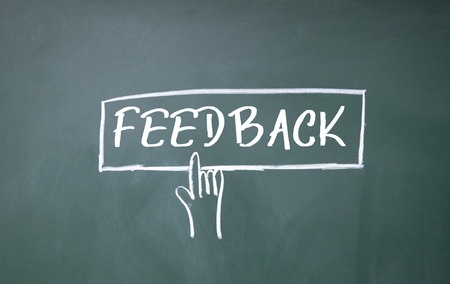 Thank you for choosing Westlake Hills Dentistry for your oral health needs! We are proud to offer the Austin area the finest in dental care with state-of-the art technology and a caring staff. In order to keep our standards high and offer you excellent service, we would like to ask you to take a few minutes and give us an honest review of your experience with our practice.
By giving us your honest review of what we did right and what we can improve upon you can assist us in making our practice the best in the Austin area. We care for each one of our patients like one of our family. To this end we want to be able to offer you a relaxing and caring atmosphere along with a considerate and compassionate care each and every time you visit our office.
Dr. Ho and the entire staff of Westlake Hills Dentistry would like to thank you for taking a few minutes out of your busy day to give us an honest review. We appreciate your input and look forward to serving you for many years to come.
Stop by our office, call, or contact today if you have any questions about the many options we offer to restore and improve your smile. Our offices are equipped to provide an array of restorative procedures such as porcelain veneers, dental implants, composite bonding, and tooth-colored fillings.
Westlake Hills Dentistry
Average rating:
23 reviews
Feb 12, 2018
Excellent
I have been a patient of Dr. Sakos for years. I have since moved to the other side of town, but he and his staff are top notch, and I did not want to change dentists/offices, so I make the trek. I highly recommend Westlake Hills Dentistry for all of your dental care needs.
Feb 12, 2018
Excellent Care
I have been receiving dental care from Dr. Sakos for about 20+ years now and I would not want to go anywhere else. They treat me like family and all the staff are wonderful people. I can actually say I look forward to my dental visits and seeing the staff and Dr. Sakos. Westlake Hills Dentistry is the Best Dental Practice in Central Texas!!!!
Feb 12, 2018
Awesome dentistry
Great people work here and they help you enjoy being at the dentist office
Feb 12, 2018
I have been seeing Dr. Sakos since the mid 1980's. I am not an easy patient: my bite, gums and teeth aren't what I would choose. And my pain threshold isn't very high. All of these are treated with respect. I can't imagine going any where else and I wish my friends, especially those with various dental issues, came here. EVERYONE I interact with is well informed and respectful. They don't provide stock answers, but reflect on "you" before they offer a solution to an issue. And for an extra benefit, they are warm, charming and have a grand sense of humor. Professional, well informed, respectful, and kind. What more could you want?
Feb 12, 2018
Amazing! The whole team really makes my experience so positive. My children and grandchildren also come 🙂
Feb 24, 2016
BEST DENTAL PRACTICE EVER!
I've been a patient of Westlake Hills Dentistry for nearly 20 years. I have never had anything less than a stellar experience. Dr. Sakos and his staff are professional and delightful. They are the BEST EVER!
Thank you Kathleen!
Feb 24, 2016
You guys rock!
Loved you guys and excited to have a new dentist I can come back to. Thank you!
Feb 24, 2016
Excellent care
Dr. Sakos and his excellent staff have taken great care of my dental needs for almost 20 years. They are friendly, professional, and I give them my highest recommendation. Sue M.
Feb 24, 2016
Great Place for dental work!
I love this place and the entire staff. Everyone is professional and they make me feel welcomed. I have recommended Westlake Hills Dentistry and Dr. Sakos to my co-workers and friends in the past and will continue to do so.
Feb 24, 2016
OUTSTANDING!
Staff is super friendly and professional. Not only was Dr. Sakos pleasant and personable, but I immediately knew I was in competent and capable hands. Outstanding practice!
Monday:

7:00 AM — 3:00 PM

Tuesday:

7:00 AM — 3:00 PM

Wednesday:

10:00 AM — 6:00 PM

Thursday:

7:00 AM — 3:00 PM

Friday:

Closed

Saturday:

Closed

Sunday:

Closed