Get in touch with us today (512) 327-8645
Our Umbrella of
General Dental Service
A leader in the field of cosmetic and family dentistry

CEREC® has revolutionized the restorative process. It was created with the patient in mind in order to make a visit to the dentist as pain-free as possible.

3D Cone Beam Imaging with Sirona SL 3D takes the guess work out of digital imaging and the 3D image is a powerful diagnostic tool.

We are proud to offer Invisalign® clear braces. Invisalign is a system that has revolutionized teen and adult orthodontics.

Dr. Ho feels the single most effective method of getting teeth their whitest is the use of a prescription strength teeth whitening solution.

Root canal therapy not only repairs but protects your tooth from further damage or infection.

With the placement of implants your smile will be restored and repaired. They are permanent replacements for the roots of your teeth.
Most PPO Dental Insurances
Accepted
We are also in network with the following dental insurances.



Here at Westlake Hills Dentistry we can take care of all your dental care under one roof.

ONE STOP DENTISTRY
With extensive training in implants and cosmetic dentistry, Dr. Ho is able to keep all your dental needs under one roof.

HIGH QUALITY SERVICES
We only use the best materials for our patients to create long lasting and beautiful dentistry.

NEW TECHNOLOGIES
We use the latest dental technology such as CEREC Omnicam to create more efficiency and accurate dentistry.

HELPFUL PERSONNEL
Our Dental Team has been working together for years. There is no question we can't collectively answer and your satisfaction is our #1 priority.
Our Distinguished
Dental Specialist
"A Better Dental Experience"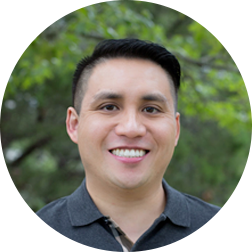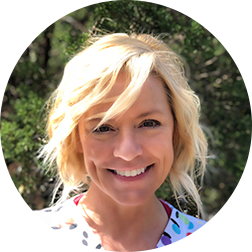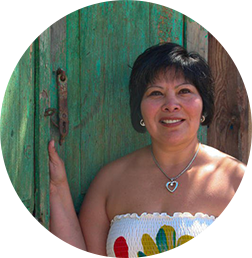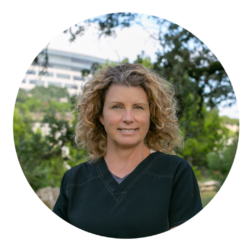 View our current specials and offers
$199 New Dental Patient Special
Full exam, full series of x-rays & basic dental cleaning.
Non-Insured New Patients Only.
Everyday Specials
FREE Implant Consultations
Free Invisalign Consultations
Free Second Opinions
Hear from our current patients
I could not recommend the team at Westlake Hills enough! Every person I interact with during visits makes the appointment that much better. Diane is so kind and makes sure you are completely set for your appointments so there are no surprises!While going to the dentist is never something I have enjoyed, I never dreaded coming here. Cleanings, fillings, crowns - I've been able to have everything serviced here without the anxiety I normally have going to the dentist. Dr. Vincent Ho is great at what he does and takes the time to get to know you. You won't feel like just another patient here, you'll feel like a welcome member of their family.Even going in for an appointment during peak-COVID, they were really diligent with their cleaning procedures. I never felt unsafe or worried. If you are looking for a dentist that will make you feel welcome right out the gate, this is the team for you.

Dr. Vincent Ho and his incredible staff give you the time and attention no other clinic will. After visiting them, I feel educated and cared for. If you are looking for a Doctor who will give you the time you deserve, please go here. They are extremely clean too during covid and I feel so comfortable there. 10/10! Tell your family and friends!!!!

Danielle D.
20:47 22 Oct 20
Dr. Ho and his staff are very thorough. Very engaging.


Definitely the best dentist. Great service and very safe.



Jaykumar S.
15:21 01 Sep 20

Meredith S.
20:59 12 Aug 20



Friendly staff, clean establishment, Cassidy did an excellent job cleaning thoroughly but sensitively, and Dr. Hi did great dental work.

Zachary T.
18:51 25 Jun 20
I've had deep cleanings done at other places before and they always hurt so I was a little nervous. Westlake Hills Dentistry was fantastic! They told me to let them know if it hurt and they would either use more topical or if really bad then use a local. The topical was all I needed! Thank you so much! I'm actually kinda looking forward to getting the other half of my mouth done!

Rebecca F.
16:42 30 May 20


Excellent care a thorough maintenance. Just finished my second appointment with Dr. Ho. Can recommend.

Great place with personable staff. Sam took great care of my teeth.

Sigfinnur Fannar S.
11:35 19 Dec 19

Great dentist with wonderful people. Ty


Very nice staff and accommodating to my hours!!


I have close family who are dentists, but they are too far away to consistently handle my care. Dr Vincent Ho and his staff are (mostly) new to me; I was a long time patient of Dr Sakos, who sold his practice to Dr Ho. I needed 2 crowns and an extraction, and have had 2 followups. All handled with great care. I am pleased with this new relationship and recommend them.

Extremely professional, personable, and they really listen to my needs as a patient instead of mainstreaming treatment. I've followed Dr. Ho from another facility purely because of his amazing work/detail and attention to my specific needs. I'll be here as long as he is. Highly recommend this place and Dr. Ho!

If you have dental fears, Fear No More! They're super friendly and make you feel at ease with comfort and years of experience. No matter how far you live, its worth the trip!!!

Dr. Ho is very thorough when doing his examinations. He pointed out areas where I may need a filling in a few years and how to better take care of my teeth. He is very conversational and really cares about his patients. Plus, he has a brand new state-of-the-art 3D x-ray machine and personally sits down with every patient and explains everything that he sees in the x-ray image (including some interesting things that don't necessarily relate to dentistry, such as clogged sinuses and constricted airways).You will be in great hands when you go to Westlake Hills Dentistry



My son came in for emergency chip tooth repair while traveling in Austin area. The staff was extremely friendly and efficient. We needed to see a dentist ASAP and Dr. Ho was willing to accommodate us. Their facilities was very modern with state of art equipments and clean. Most importantly Dr. Ho was able to put my 12 year old child at ease. He has the BEST bedside manners of any dentist I've ever met. Moreover his work was excellent - I couldn't tell where his front tooth was chipped after the repair. Billing process was also excellent as the office staff checked and told me my co-pay before work was initiated - it was very reasonable. (They are one of few dental offices in this area that take Dental insurance.) Since it was an emergency - at least my son thought so - I would have happily paid twice as much. In the past whenever we visited Urgent Care or out of state healthcare we usually paid more than at home, but Dr. Ho seem to sincerely care about his patients and it cost less because he gave us first time patient discount even though he knew we didn't live there and wouldn't likely come back. I only wish his practice was in my hometown.


LITERALLY the best care in the medical profession - Dr Ho is amazing and made my mouth surgery not a burden but absolutely painless. The staff is AMAZING and they'll take great care of you - great conversations, service, and overall dental work. I highly recommend Westlake Hills Dentistry no matter what part of Austin you live in - make the drive, it is well worth it!

Caitlin O.
18:27 10 Jul 18
Excellent and professional dental care. Nice / welcoming staff. Virtually no wait time. Very high marks.

Dr. Ho is terrific! He's knowledgable and provides outstanding treatment. It's clear he cares about his patients. He provided above and beyond care when I came in before my wedding. His staff is helpful and kind. They also have tvs makes the experience even better. Highly recommend!

Very professional dental office great service wonderful Dr.

Everyone in this office is great! They go above and beyond!

The doctor and his staff operate with up-to-date technology and have been gentle and thorough with my elderly mother.

Elizabeth M.
18:41 15 Mar 18
My whole family uses this dentist office and we've always enjoyed coming here!

madison O.
18:39 15 Mar 18
First time at Dr. Ho"s office I felt like family. Wonderful experience


Dr. Ho and his team are amazing. This is the most positive experience I have had at any healthcare provider. The whole team cares about doing what is best for you and your teeth! Can't say enough good things about these folks. I would highly recommend them to anyone!


Dr. Sakos is a great dentist and good friend. Only thing better is his team of welcoming staff and assistants😊

Everyone is very kind and gentle here! I had a wonderful first experience! My in laws have gone here for years and now I've joined.

Katie Blount G.
20:30 16 Aug 17
Friendly staff. Lisa was very kind in finding out my dental ins info and Linda did a great job making sure I was comfortable during my cleaning. Dr Sakos is also friendly and genuine.


Dr Sakos and staff are first rate and very friendly. I've been going to Westlake Hills Dentistry for years. Dr Sakos just put in a new crown. He and his assistant spent a good deal of time matching the color of the new crown to my original teeth. Color is perfect. Fit is perfect. Looks like my tooth. Highly recommended.

Top notch dentistry! Dr. Sakos and his team are wonderful. I know going to the dentist can be a stressful and sometimes painful experience. Dr. Sakos and his team make it much more enjoyable with their professionalism and kind demeanor. My teeth have never been cleaner and I'll be recommending Westlake Hills Dentistry to all of my friends and family.

The best dentist and staff I have ever been to! Lifetime member


Barbara W.
22:52 15 Jun 17
Very friendly and professional staff. Linda did a great job with my cleaning!

Monday:

7:00 AM — 3:00 PM

Tuesday:

7:00 AM — 3:00 PM

Wednesday:

10:00 AM — 6:00 PM

Thursday:

7:00 AM — 3:00 PM

Friday:

Closed

Saturday:

Closed

Sunday:

Closed
Latest News on Your Doctor's Blog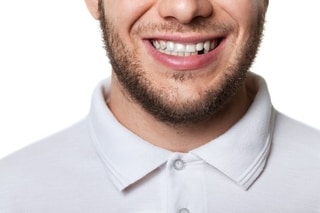 Why do you replace missing teeth? There are a number of different ways in which people can lose their natural teeth. Extensive or gross dental decay, extractions, advanced gingival infections, trauma or accidents, and tooth wear are some of the most common causes of...