Get in touch with us today (512) 327-8645
Now Offering Botox® for Esthetic and TMJ Pain Relief

Botox® has a long history of medical and therapeutic (aka non-cosmetic) uses. The procedure was originally developed to treat eye muscle disorders and neurological conditions.

Botox® is a safe and FDA approved purified neurotoxin protein. When it's injected into the muscle, it blocks nerve cells from passing signals back and forth, which then stops muscles from contracting.
Our Umbrella of
General Dental Service
A leader in the field of cosmetic and family dentistry

CEREC® has revolutionized the restorative process. It was created with the patient in mind in order to make a visit to the dentist as pain-free as possible.

3D Cone Beam Imaging with Sirona SL 3D takes the guess work out of digital imaging and the 3D image is a powerful diagnostic tool.

We are proud to offer Invisalign® clear braces. Invisalign is a system that has revolutionized teen and adult orthodontics.

Dr. Ho feels the single most effective method of getting teeth their whitest is the use of a prescription strength teeth whitening solution.

Root canal therapy not only repairs but protects your tooth from further damage or infection.

With the placement of implants your smile will be restored and repaired. They are permanent replacements for the roots of your teeth.
Most PPO Dental Insurances
Accepted
We are also in network with the following dental insurances.



Here at Westlake Hills Dentistry we can take care of all your dental care under one roof.

ONE STOP DENTISTRY
With extensive training in implants and cosmetic dentistry, Dr. Ho is able to keep all your dental needs under one roof.

HIGH QUALITY SERVICES
We only use the best materials for our patients to create long lasting and beautiful dentistry.

NEW TECHNOLOGIES
We use the latest dental technology such as CEREC Omnicam to create more efficiency and accurate dentistry.

HELPFUL PERSONNEL
Our Dental Team has been working together for years. There is no question we can't collectively answer and your satisfaction is our #1 priority.
Our Distinguished
Dental Specialist
"A Better Dental Experience"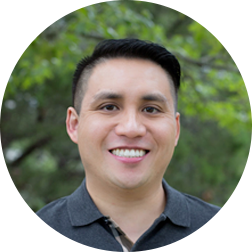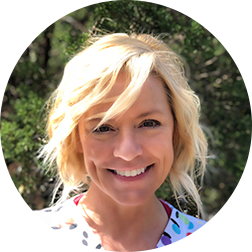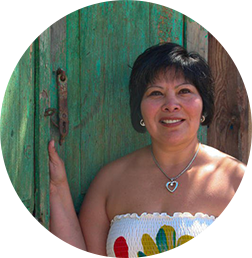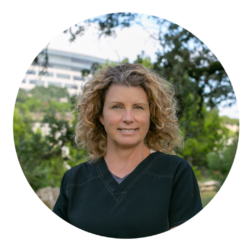 View our current specials and offers
$199 New Dental Patient Special
Full exam, full series of x-rays & basic dental cleaning.
Non-Insured New Patients Only.
Everyday Specials
FREE Implant Consultations
Free Invisalign Consultations
Free Second Opinions
Hear from our current patients
The best dentist our family has been to. The entire experience from Diana at reception to the knowledge of Dr Ho and technology of the equipment he used to find the cause of pain I have had for 10 years that no other dentist was able to find the cause of it. I would highly recommend Westlake Hills Dentistry.

Michelle B.
22:11 14 Sep 22
I had an emergency and Dr. Ho worked me in right away. I am always very pleased but usually don't send reviews. Dr. Ho and the staff are amazing and are deserving of high praise.

Very efficient. Kind staff. Thorough evaluation by Dr. Ho.

Amazing front office, hygienist, and dentist. I have some anxiety and they always bring the calm and the peace. My teeth feel sparkling clean after a visit and the four cavities I have had drilled & filled settled nicely. Thank you to the whole team!!!

Good experience, I was impressed with all the patient education of my dental issues. Good to know and see what is happening in your mouth.


Juan M. G.
04:53 16 Aug 22
Diane is such a sweetheart, so cheerful at 7am, I love it. Dr. Ho always explains what he is doing, what he recommends and multiple options.

Victoria K.
16:08 08 Aug 22

Stop your research and book an appointment at Westlake Hills Dentistry with Dr. Ho. He and his staff are so passionate and attentive to each of their patients. Dr. Ho always provides well-researched advice and takes extra time to ensure that you are comfortable and confident in your treatment plan. Over the course of over a year and a half of dental work, Dr. Ho always went above and beyond to walk me through my x-rays, explain the latest dental tools and research, and communicate in a timely manner with my orthodontist to ensure they were on the same page and I could get the most out of my insurance benefits. The rest of the staff—Diane, Debbie, and Wendy—are just as amazing, kind, and competent. I will never go to refer anyone anywhere else than Westlake Hills Dentistry. So glad I chose them for my many dental procedures!

Francesca L.
18:24 08 Apr 22

Disclaimer: I typically have heavy dental anxiety, however I just had my first appointment today with them and from the jump I was at ease. The staff is so very friendly and welcoming so I really appreciate that. Everything is clearly and thoroughly explained so nothing is left to question. I think I found my place! 100/10!

Great experience, really friendly and knowledgeable staff. They really helped make the experience a lot less stressful. 10/10 would recommend.




Zong-Liang Y.
19:46 02 Nov 21
Dr. Ho was amazingly thorough when it came to my TMJ Botox consultation. Not only was he incredibly transparent and informative, he was also so kind and personable! I could tell right off the bat that their team is like a family, and they treat their clients as such, too! I highly recommend Westlake Hills Dentistry!


Michelle H.
00:26 29 Oct 21


Ana Cristina V.
16:17 02 Sep 21

Lillian M.
21:03 11 Aug 21
Awesome practice!! Smooth operation, great team, very welcoming and super transparent. A+


Ryleigh R.
18:25 26 Jul 21



virginia A.
23:50 16 Jun 21
This place is solid. Staff is professional and friendly and they know what they're doing! No pain AT ALL and VERY gentle. If you're looking for a reputable dentist to work on your teeth look no further. These guys and gals are the truth! 🦷


Mackenzie D.
18:56 11 May 21
I absolutely love this Dentist and staff!

Kristin C.
23:33 07 Apr 21
I love this practice. They are so efficient and Dr. Ho is great! Highly recommend.


Timothy G.
17:07 23 Feb 21

Katharine G.
22:39 11 Jan 21

Great service. Supper friendly. Very professional.

Such a pleasant experience here. The staff is so warm and friendly and Dr. Ho very knowledgeable! They're also extremely vigilant with cleaning procedures so I felt safe the entire time.

I came here after a bad experience elsewhere and so happy I did! The entire team has been so great throughout multiple visits. Very impressed

I could not recommend the team at Westlake Hills enough! Every person I interact with during visits makes the appointment that much better. Diane is so kind and makes sure you are completely set for your appointments so there are no surprises!While going to the dentist is never something I have enjoyed, I never dreaded coming here. Cleanings, fillings, crowns - I've been able to have everything serviced here without the anxiety I normally have going to the dentist. Dr. Vincent Ho is great at what he does and takes the time to get to know you. You won't feel like just another patient here, you'll feel like a welcome member of their family.Even going in for an appointment during peak-COVID, they were really diligent with their cleaning procedures. I never felt unsafe or worried. If you are looking for a dentist that will make you feel welcome right out the gate, this is the team for you.

Dr. Vincent Ho and his incredible staff give you the time and attention no other clinic will. After visiting them, I feel educated and cared for. If you are looking for a Doctor who will give you the time you deserve, please go here. They are extremely clean too during covid and I feel so comfortable there. 10/10! Tell your family and friends!!!!

Danielle D.
20:47 22 Oct 20

Definitely the best dentist. Great service and very safe.



Jaykumar S.
15:21 01 Sep 20

Meredith S.
20:59 12 Aug 20



Friendly staff, clean establishment, Cassidy did an excellent job cleaning thoroughly but sensitively, and Dr. Hi did great dental work.

Zachary T.
18:51 25 Jun 20
I've had deep cleanings done at other places before and they always hurt so I was a little nervous. Westlake Hills Dentistry was fantastic! They told me to let them know if it hurt and they would either use more topical or if really bad then use a local. The topical was all I needed! Thank you so much! I'm actually kinda looking forward to getting the other half of my mouth done!

Rebecca F.
16:42 30 May 20


Excellent care a thorough maintenance. Just finished my second appointment with Dr. Ho. Can recommend.

Great place with personable staff. Sam took great care of my teeth.

Sigfinnur Fannar S.
11:35 19 Dec 19

Great dentist with wonderful people. Ty


Very nice staff and accommodating to my hours!!


I have close family who are dentists, but they are too far away to consistently handle my care. Dr Vincent Ho and his staff are (mostly) new to me; I was a long time patient of Dr Sakos, who sold his practice to Dr Ho. I needed 2 crowns and an extraction, and have had 2 followups. All handled with great care. I am pleased with this new relationship and recommend them.

Extremely professional, personable, and they really listen to my needs as a patient instead of mainstreaming treatment. I've followed Dr. Ho from another facility purely because of his amazing work/detail and attention to my specific needs. I'll be here as long as he is. Highly recommend this place and Dr. Ho!

If you have dental fears, Fear No More! They're super friendly and make you feel at ease with comfort and years of experience. No matter how far you live, its worth the trip!!!

Dr. Ho is very thorough when doing his examinations. He pointed out areas where I may need a filling in a few years and how to better take care of my teeth. He is very conversational and really cares about his patients. Plus, he has a brand new state-of-the-art 3D x-ray machine and personally sits down with every patient and explains everything that he sees in the x-ray image (including some interesting things that don't necessarily relate to dentistry, such as clogged sinuses and constricted airways).You will be in great hands when you go to Westlake Hills Dentistry



My son came in for emergency chip tooth repair while traveling in Austin area. The staff was extremely friendly and efficient. We needed to see a dentist ASAP and Dr. Ho was willing to accommodate us. Their facilities was very modern with state of art equipments and clean. Most importantly Dr. Ho was able to put my 12 year old child at ease. He has the BEST bedside manners of any dentist I've ever met. Moreover his work was excellent - I couldn't tell where his front tooth was chipped after the repair. Billing process was also excellent as the office staff checked and told me my co-pay before work was initiated - it was very reasonable. (They are one of few dental offices in this area that take Dental insurance.) Since it was an emergency - at least my son thought so - I would have happily paid twice as much. In the past whenever we visited Urgent Care or out of state healthcare we usually paid more than at home, but Dr. Ho seem to sincerely care about his patients and it cost less because he gave us first time patient discount even though he knew we didn't live there and wouldn't likely come back. I only wish his practice was in my hometown.


LITERALLY the best care in the medical profession - Dr Ho is amazing and made my mouth surgery not a burden but absolutely painless. The staff is AMAZING and they'll take great care of you - great conversations, service, and overall dental work. I highly recommend Westlake Hills Dentistry no matter what part of Austin you live in - make the drive, it is well worth it!

Caitlin O.
18:27 10 Jul 18
Excellent and professional dental care. Nice / welcoming staff. Virtually no wait time. Very high marks.

Dr. Ho is terrific! He's knowledgable and provides outstanding treatment. It's clear he cares about his patients. He provided above and beyond care when I came in before my wedding. His staff is helpful and kind. They also have tvs makes the experience even better. Highly recommend!

Very professional dental office great service wonderful Dr.

Everyone in this office is great! They go above and beyond!

My whole family uses this dentist office and we've always enjoyed coming here!

madison O.
18:39 15 Mar 18
First time at Dr. Ho"s office I felt like family. Wonderful experience


Dr. Ho and his team are amazing. This is the most positive experience I have had at any healthcare provider. The whole team cares about doing what is best for you and your teeth! Can't say enough good things about these folks. I would highly recommend them to anyone!


Dr. Sakos is a great dentist and good friend. Only thing better is his team of welcoming staff and assistants😊

Everyone is very kind and gentle here! I had a wonderful first experience! My in laws have gone here for years and now I've joined.

Katie Blount G.
20:30 16 Aug 17
Friendly staff. Lisa was very kind in finding out my dental ins info and Linda did a great job making sure I was comfortable during my cleaning. Dr Sakos is also friendly and genuine.


Dr Sakos and staff are first rate and very friendly. I've been going to Westlake Hills Dentistry for years. Dr Sakos just put in a new crown. He and his assistant spent a good deal of time matching the color of the new crown to my original teeth. Color is perfect. Fit is perfect. Looks like my tooth. Highly recommended.

Top notch dentistry! Dr. Sakos and his team are wonderful. I know going to the dentist can be a stressful and sometimes painful experience. Dr. Sakos and his team make it much more enjoyable with their professionalism and kind demeanor. My teeth have never been cleaner and I'll be recommending Westlake Hills Dentistry to all of my friends and family.

The best dentist and staff I have ever been to! Lifetime member


Barbara W.
22:52 15 Jun 17
Very friendly and professional staff. Linda did a great job with my cleaning!

We were met with a welcoming smile by Lisa and the smiles continued with Michelle and then Dr. Sakos. The whole staff is very polite and very experienced which is what I was looking for in a new dentist. We'll see them in 6 months.

Great environment and very friendly staff!

Always the best kindest and most professional care!

Wish every office was this efficient and this friendly! For the past 10 years, this has been our dentist of choice for our family of five. Excellent hygienists and we have never had to wait longer than a few minutes after arrival for our appointment to begin.

The best dentist office in Austin!!

I went in for a new patient appointment and had the best experience. From Lisa at the front desk, to Michelle, my hygienist, and to Dr. Sakos, I was treated so nicely and everyone was so helpful and kind. They went out of their way to make me feel welcome. The office is extremely clean and welcoming. I'd definitely recommend Dr. Sakos & Westlake Hills Dentistry to anyone looking for a great dental experience.

Chelsea H.
14:10 23 May 17
I used to have new cavities every time I went to the dentist. It had gotten to the point that I was afraid I was going to start losing teeth. Then, about 15 years ago, I started coming to Dr. Sakos. He fixed or replaced all my old, leaking fillings, and since then I have had very few new cavities. Dr. Sakos saved my teeth. He's pleasant, he's friendly, his office staff is outstanding. I don't know why you'd go anywhere else. I know I never will.

Michelle M.
17:14 22 May 17


michael T.
17:25 11 May 17
Such a wonderful experience! I had my first visit today since I just moved to the area, and I feel in very good hands. Great cleaning, and such a friendly staff.

They may cost a little more than the drive-in dentists, but the care is worth far more than the price. I've been a patient of Dr. Sakos and company for nearly a decade and I wouldn't go anywhere else.

Linda is my favorite hygienist ever! Every one of that staff is super friendly and caring. Very traditional office that is all about you and your teeth.

All the staff especially Lisa are perfect and amazing !!! it's like they read my mind. Would give them 10 stars if I could.

Patricia R.
21:30 03 May 17
These guys are the greatest. Lisa is one of the nicest people you'll ever meet and Dr. Sakos been doing great work for many years. I recently quit smoking and they gave me a complimentary polish to help me stay motivated. They also fitted me for personal whitening trays and a nightguard. I've been going here for a long time and I would recommend them to anyone I care about.

Christopher J.
16:39 26 Apr 17
Very personal professional welcoming I would recommend them to anybody that has a fear or that is uncomfortable to go to the dentist this would be your place

The entire staff is very welcoming and helpful! They helped me determine my coverage eligibility from the get-go. The new patient exam was very thorough and comprehensive. Linda was very gentle during the cleaning. Dr. Sakos seems very knowledgeable and reasonable.

Annabelle L.
17:26 20 Apr 17
Always a wonderful experience!

My family and I have been coming here for more than ten years. We love everyone here who is always smiling. They make us feel at home and keep us smiling bright. Highly recommend.


Very good dentistry and cleaning services, they really take care of your teeth.

They are the best I've found. Recommend to anyone.

One of the best dentists around. Has been my Dentist forever. He is a perfectionist. My veneers came out perfectly & he has helped save my teeth from my constant grinding & clenching. His office staff are very helpful & professional. I have & will always recommend him.

Charmaine G.
18:39 12 Mar 17

I cannot say enough great things about Westlake Hills Dentistry! The facility is great, the entire team is wonderful - so accommodating and friendly! This is the place to go

Great dentist - great staff .. been my dentist nearly 20 years!!!

Dr. Sakos, Holly , Lisa and Debbie were all so friendly, helpful and went out of their way to make sure my needs were met !

I have been a patient of Dr Sakos over 20 years and for good reason! He is extremely thorough and knowledgable. Myra and Lisa are very accommodating in helping schedule appts. and staying on top of all dental needs. Linda is also very thorough in cleaning my teeth, X-rays, etc. I highly recommend Dr Sakos for all dental needs.

Patricia M.
19:48 10 Jan 17
Friendly staff, skilled professional team, clean office.

I would recommend my dentist to everyone. Everyone here is very nice, organized, friendly and efficient. The office is well kept and clean. Did I mention that they hand you the remote, headset and place you in front of your own personal TV above you as you get cleaned? The service you receive from everyone at the front desk to your dentist is 5-star.

I recommend my dentist to everyone!! The staff is amazing and Dr. Sakos is incredible. My sister started coming here years ago and now my whole family does. I love how the staff knows more about my family happenings than I do! I wish I could give more than 5 stars!

Constance W.
13:51 19 Dec 16
Great experience every time. Staff is wonderful. Dr Sakos is caring, gentle and very high tech.

Dr. Sakos and staff are wonderful. We will miss Myra, but Holly is a friendly addition to the front desk

Martha Sue M.
01:14 15 Dec 16
Fantastic practice gentle thorough and always pleasant

The staff at West Lake is excellent and very friendly!Dr Sakos is the best, pays attention to every detail. I've been using him for past 8 yrs and highly recommend hisexpertise.

Nice office, super friendly staff, and Dr Sakos is an outstanding dentist. I have been going there for many years and give Dr Sakos my highest recommendation.



Going to the dentist always makes me a little nervous, but the team here is very welcoming, explains everything fully and the overall friendly atmosphere of the office makes it a quality experience for a dental visit. Definitely recommend.

We've been going here for years. Dr. Sakos and all of the office staff are extremely professional and knowledgeable. Dr. Sakos uses the most cutting edge treatments and does an excellent, beautiful job with cosmetic dentistry as well as restorative. He and his staff are gentle, encouraging and realistic (not judging) especially with kids and their brushing habits. The office is comfortable and accommodating (refreshments, tvs in chairs) and it's easy to get to and park. Highly recommend this practice!

I had a crown come out and called immediately to see about an appointment. They were able to get me in the next morning and I was in and out and got to work on time. I love this office. The staff is very friendly and comforting and I finally found a dentist I want to stick with.

Really great friendly staff been there my whole life and will keep going there

Everyone at Westlake Hills Cosmetic Dentistry makes going to the dentist easier. Their professionalism and calm work environment allows someone like me to relax and get the work done. I've been going to WHCD for three years and I highly recommend them.

Superior technical care (which is the most important component); excellent explanation and communication regarding billing, payment, and insurance; great communication regarding cosmetic decisions; outstanding customer service with a smile.

Theresa G.
18:24 29 Jun 16

Hector Zuniga, J.
22:04 28 Jun 16
My four kids and I were first referred to Dr. Sakos by our pediatrician. We were so pleased with him and his staff that we've been driving across town to see him for the last 8 years. The hygienists are thorough and very gentle. In addition to the routine dental exams and cleanings, Dr. Sakos has replaced numerous fillings and crowns for me. He does beautiful work and his staff is kind, gentle, and efficient. I can't recommend this dentist enough!

Elizabeth B.
18:03 27 Jun 16
Dr. Sakos and the entire staff are fantastic! They are very easy to work with and take care of my teeth very well! I highly recommend them to keep your teeth in their best shape.

Christopher A.
18:40 23 Jun 16
I was very apprehensive about visiting the dentist, but Dr. Sakos, Lisa, and the rest of the team went out of their way to make me feel comfortable. Highest possible recommendation!

I have had regular cleanings here as well as veneers, crowns and cavities filled for several years. Everyone in this office is friendly, professional and amazing from the front desk staff to the hygienists to Dr. Sakos and his dental assistant.

Everything - the people, the place, and the care!

Janet S. E.
19:07 22 Jun 16
Great experience. Most fun getting my teeth cleaned, ever.

I've been a patient for 18 years and can't imagine going to another dentist.Over the years I've had several dental emergencies and they have always accommodated my schedule. His entire office is five star!

Very pleasant and competent staff. Dr. Sakos was very friendly and recommended work that needed to be done immediately as well as pointing out what to keep an eye on. Unlike some dentists, I feel Dr. Sakos did not attempt to "sell me" anything unlike other dentistry outfits currently out there. The work he did seems excellent!

Patricia L.
15:07 20 Jun 16
Dr.Sakos is extremely gentle and highly competent! I know I'm in good hands when having dental work performed and the office staff is super friendly too!

The best dentist in Austin. Alway great personal service.

I had broken a crown and they got me in immediately!! Fixed (replaced the crown.. Made the crown) in the office!! In and out in less than 2 hours!! It was great .. No pain... And got to watch WENDY Williams show and laughed while they work....

I'm a very anxious person, even more so in the dentist chair but through all my fighting and all my self-doubt, Deano and Debbie (plus the entire rest of his staff) somehow managed to fix my mouth! I am forever grateful. I'd give 10 stars. Thank you all so much.P.s: they have really nice bathrooms, I used them many times.

Dr. Sakos is excellent and the staff is very attentive. I have had a superior experience at Westlake Hills Dentistry.

Great staff and the best dentist! Everyone is always so kind and you know you are well taken care of! Couldn't say better things about this office. Highly recommended.

Dr. Sakos has great bedside manner, his staff is awesome and Linda rocks!

Nick and Smaranda P.
18:25 07 Apr 16
Best dentist in Austin!!!! I've been coming here since we moved to town almost 10 years ago!! Everyone who works here is awesome and make you feel so comfortable. Dr Sakos is not just a dentist he's an artist! Love love love them!!!

I have been a patient of Dr Sakos for over 12 years! The office staff is very attentive and helpful. Dr Sakos has an amazing bedside manner and is very thorough in his examinations. I never feel rushed and am always taken care of. Several years ago, Dr Sakos found that I had an abscess on my tooth and recommended a wonderful endodontist. I would recommend Westlake hills dentistry to anyone! Even my kids have been here.

Great teeth cleaning, friendly staff, competent dentist, easy to make appointments & good location.

Dr. Sakos has been our family dentist for nearly 20 years. The results of my visit for a bridge last week are an example of why I have such high confidence in his, and his staff's, results. In one appointment, I was measured for the bridge, waited for the bridge to be designed and manufactured in the office, and left with a bridge that was indistinguishable from my adjoining teeth. One part of the process that nearly floored me was when he brought out a very tiny paint brush and added color to resemble natural shadows that appear between teeth, and duplicated a natural, slight variation in color from my teeth top to the bottom. Afterward, my husband could not tell the difference between the bridge and my natural teeth, and had to ask whether the bridge was on the top or bottom. It is the consistent, excellent work of Dr. Sakos and his entire staff that has made me a loyal patient for so many years.

This was one of the best experiences I have ever had at the dentist. The staff is unbelievably warm and accommodating - they make you feel right at home. They make sure you are seen timely and are flexible if you need to make a last minute appointment. Dr. Sakos is extremely professional and personable. He makes you feel like you are his only patient and never rushes you. Will never go anywhere but here!

Monday:

7:00 AM — 3:00 PM

Tuesday:

7:00 AM — 3:00 PM

Wednesday:

10:00 AM — 6:00 PM

Thursday:

7:00 AM — 3:00 PM

Friday:

Closed

Saturday:

Closed

Sunday:

Closed
Latest News on Your Doctor's Blog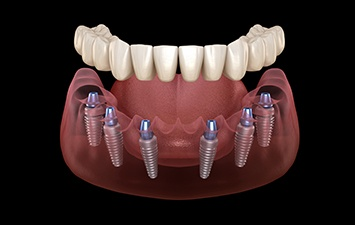 What are dentures? Dentures are artificial teeth made using a material known as acrylic, to replace missing natural teeth in the mouth. There are two kinds of dentures that you can get depending upon the number of teeth present in your oral cavity; the first is known...