3D Printed Surgical Guides
Our 3D printed surgical guides go hand in hand with our CBCT, which gives us an exact 3D x-ray of your mouth.  Using our virtual software, we can digitally plan the precise placements of your dental implants.  
 Here is a partial list of the type of information a 3D printed surgical guide provides:
Specific bone dimensions
Jaw measurements
Determine bone quality
Identify abnormalities that can affect an implant procedure
Location of nerves and blood vessels
Size and shape of the implant site
Make multiple implants parallel to each other or angled as necessary
Essentially, a 3D printed surgical guide takes the guesswork out of implant placement and reduces complications.  We use them in more complicated cases like an anterior tooth with little room or All-on-6 cases.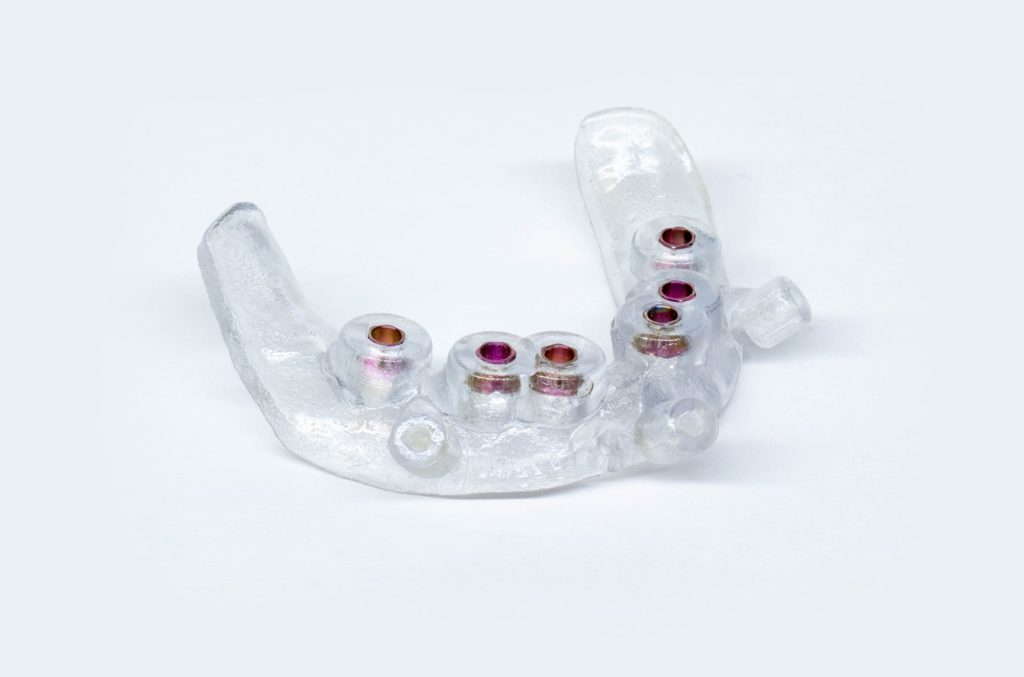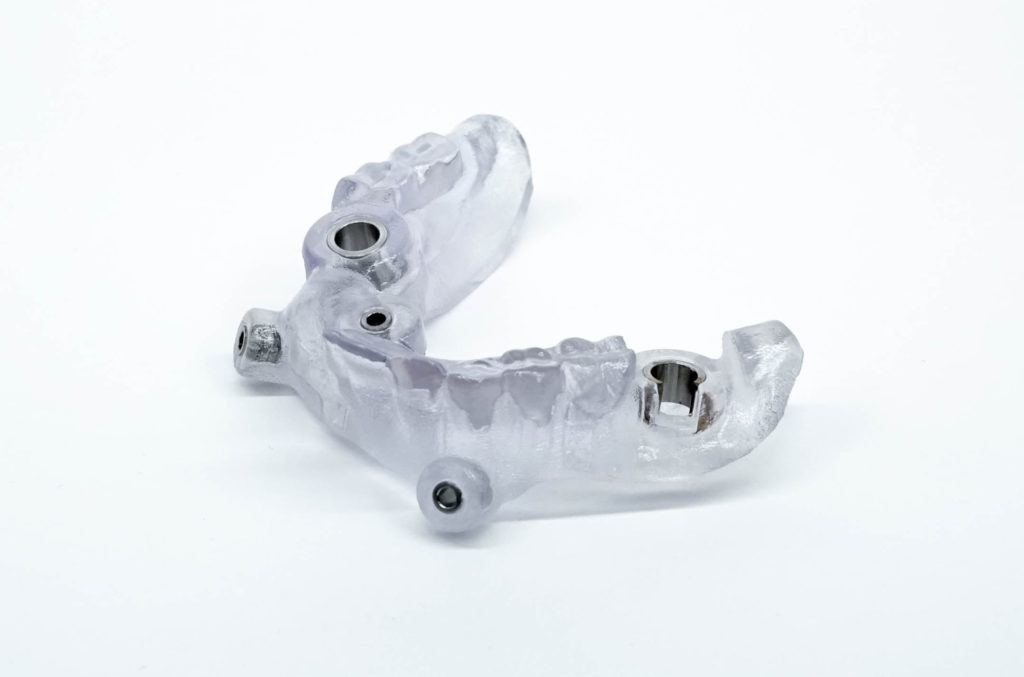 Monday:

7:00 AM — 3:00 PM

Tuesday:

7:00 AM — 3:00 PM

Wednesday:

10:00 AM — 6:00 PM

Thursday:

7:00 AM — 3:00 PM

Friday:

Closed

Saturday:

Closed

Sunday:

Closed