$500 Off Invisalign Treatment!
Clear Braces
NO Messy Impressions
FREE Whitening
Call Us Today!

Braces are an effective treatment to shift crooked teeth into position. Many teens get braces as a rite of passage, but recently more adults have been opting for braces as well. Adult orthodontics no longer suffers the stigma it once did. Today many adults now choose braces to straighten their smiles, eliminate gaps, and correct overbites.
We concentrate on adolescent and adult orthodontics that are comfortable, convenient and discreet. At Westlake Hills Dentistry, we provide adult orthodontics using Invisalign clear braces. Invisalign has also been the answer for adults who had braces at a younger age, but did not wear their retainers and over the years their teeth have shifted into a crooked position.
What is
Invisalign

?

We are proud to offer Invisalign® clear braces. Invisalign is a system that has revolutionized teen and adult orthodontics. The system enables you to achieve a straight and beautiful smile without the inconvenience posed by traditional braces. There are no wires or rubber bands. You simply wear a series of clear plastic Invisalign aligners that gradually shift the teeth into position over time. You are able to clean your teeth easily, and the aligners may be removed while eating, drinking, and during special occasions.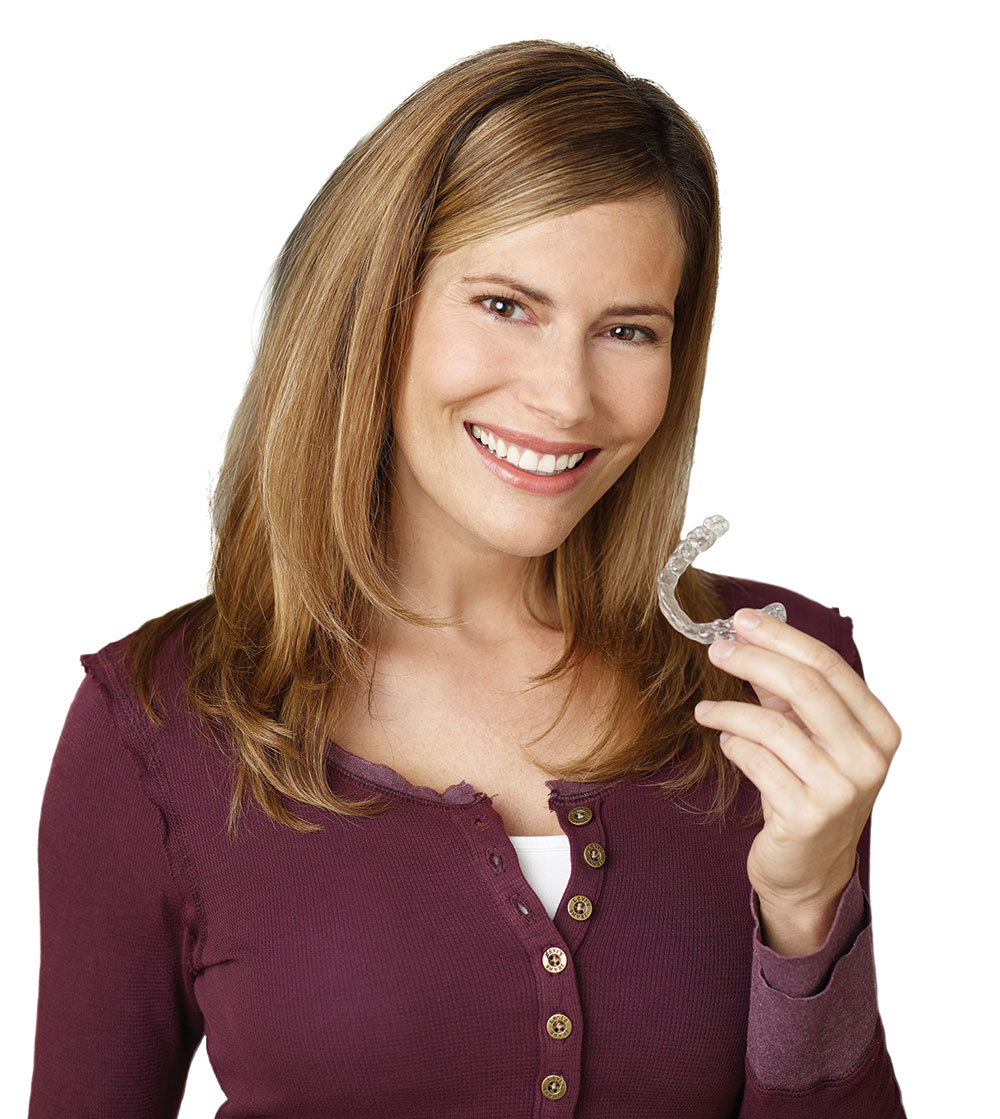 How
Invisalign

Works

Your Invisalign aligners are fabricated using 3-D computer digital imaging and impressions of your mouth. These molds act as "clear braces" that fit easily over your teeth and they gradually shift your teeth into place. The Invisalign system helps Dr. Ho predict the stages your teeth will go through while shifting into place so that your aligners are personalized for your needs.

Every two weeks you will change out your new set of aligners. Your new aligners will be slightly changed to help continue to shift your teeth into position. Treatment can be as short as six months to two years depending on your case. Most people get the desired results in less than one year.
Invisalign

Candidates

Invisalign is the perfect treatment choice for many people. If you have crowded teeth, your teeth are overlapped or crooked, or you have a significant over-bite or under-bite you are a good candidate for the Invisalign system. This system is an attractive option for people who lead active lifestyles or attend special events and may want to remove their aligners. Invisalign® is also a smart option for adults who may feel self-conscious at the prospect of wearing traditional braces. With Invisalign clear braces your orthodontic treatment is virtually undetectable, and you can go about your day-to-day activities with confidence.

Contact Westlake Hills Dentistry today for more information about adult orthodontics, including Invisalign clear braces, today. Don't forget to ask about teeth whitening as a complement to your new, straight smile!