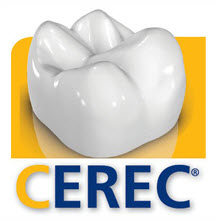 Sirona is one of leading, most advanced names in dental technology today. The company has provided the dental community worldwide with better, faster and state-of-the-art solutions for ultra efficient treatment planning and execution. In continuation of its legacy, Sirona has recently ventured into the world of Orthodontics and has introduced a system that integrates CEREC with Invisalign. With the help of this system, dentists can now take seamless digital impressions with the help of CEREC and submit them directly to Invisalign online for tray fabrications.
Some of the most prominent advantages of taking digital impressions using the CEREC system include:
Highly accurate and precise detailing
Ultra convenient
Requires less chair-time
Does not involve unpleasant impression materials and trays that cause discomfort to patients
Requires no preparation time
Impressions taken using CEREC cannot be damaged by accidents or improper handling
Does not induce gag reflex in patients
Helps fabricate appliances and restorations with a better fit
Invisalign is a prominent name in the field of aesthetic orthodontics. It helps correct mild to moderate dental malocclusions without involving any metallic bracketing or wiring. These transparent trays are custom fabricated for each patient separately and therefore must be highly accurate in order to achieve the desired tooth movements. Now, with the help of CEREC digital impressions, Invisalign trays can be fabricated more efficiently and accurately than ever before. The dentist can simply record seamless digital intraoral impressions to record existing occlusion and submit it online to Invisalign. This eliminates the phase involving physical impression transfers from one laboratory to another, thus reducing total time and chances of damage.
The collaboration of Invisalign and Sirona CEREC is indeed great news for both, the dental community as well as the patients. With countless benefits over conventional impression taking, Sirona has now streamlined the process of Invisalign tray fabrication making it much faster and easier for dentists to proceed with the treatments.
Westlake Hills Dentistry is home to some of the most advanced equipments, top-of-the-line materials and the most experienced team of dental surgeons in the city. Book an appointment today to experience the difference!